PR campaign generates global media coverage and football fans for language course
Aim
Raise the profile of Transint and support WWFC in its role with the community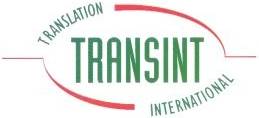 Background
Transint, a leading Midlands' supplier of quality language training and language services, posed Metropolis 2 the question of how effective PR could benefit its profile and differentiate it from the myriad other companies in its industry.
Strategy
Metropolis 2 highlighted that the major foreign language event of the year was the World Cup 1998 in France. Metropolis 2 suggested that providing French courses for English football fans travelling to France might be a niche market that could attract both revenue and PR exposure.
David Price worked with Transint to develop a syllabus which offered French which was useful for survival - booking into rooms, ordering food and so on. It also included football terms in French so fans could understand commentaries while watching the matches in bars and cafes and phrases the fans could use, such as 'sick as a parrot', 'gutted' etc.
Metropolis 2 wrote and issued press releases in French to stimulate media curiosity and two hours later in English. A launch event at Wolverhampton Wanderers FC took the form of a 90-minute live class with football fans wearing team shirts ready to be interviewed. The fans famously sang Three Lions translated in to French.
Results

The media exposure was phenomenal: live interviews from various local radio stations & pre-recorded interviews with major radio stations (including a Japanese station) all prior to the launch. It received TV coverage on BBC1 twice on the Six O'Clock News and BBC TV Midlands Today Live Link, Central TV at 6.30 pm and 10.30 pm, Sky News, Sky Sports, Channel 4's Big Breakfast, French and German TV.
Articles appeared in all the national newspapers and regional press. Transint also worked with the BBC on a pre-World Cup vignette, providing translations to help an England player apologise having accidentally broken a French baker's window while kicking a ball around with two team mates. Transint's enhanced profile helped it to secure several commercial contracts.