Monitor press coverage generated by PR campaign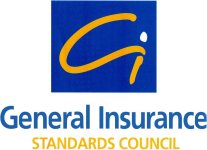 Aim
Track coverage of GISC generated by PR in professional and consumer press
Background
The General Insurance Standards Council (GISC) is the new governing body for the regulation of the selling of General Insurance. This is of great interest to both the insurance industry and consumers, resulting in swathes of coverage that needs to be closely monitored.
Strategy
The Birmingham-based PR agency's strategy was to collate press cuttings to allow analysis of reported messages and perceptions.
Campaign
Metropolis 2's PR campaign includes provision of a press clipping service for GISC. All coverage is read and categorised in terms of general interest or if there is a need for a response. The practise of press monitoring is not just about the collection of paper; it's used as an analytical resource for the planning of subsequent campaigns to endorse or rectify messages. The coverage provides a useful yardstick against which to measure the success of activity and strategic approach.
Results
Each month the coverage is supplied to GISC in a format which is easily digestible and which allows them a means via which to demonstrate to Board members and interested parties the perception of the organisation in the market and among the media. The analysis has enabled Metropolis 2 and the client's Communication team to direct effort to maximise understanding and positive reporting in key sectors of the press.