PR campaign generates worldwide media interest in new medical procedure

Aim
To raise awareness of a new treatment for snoring.
Background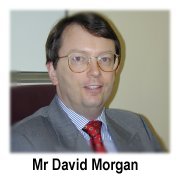 A consultant from Nuffield Hospital, Mr David Morgan, had successfully trialled a new treatment for snoring, called Somnoplasty.
Metropolis 2 was asked to recruit potential patients for the clinic by raising the profile of the consultant, the benefits of the Somnoplasty technique and his association with the Nuffield Hospital.
Strategy
Metropolis 2 identified that a media relations campaign targeting local and national print and broadcast media was required.
Campaign
The underlying benefits of the new treatment were balanced against the traditional method, and complemented by both hard-hitting statistics and humourous true snoring anecdotes.
An exclusive was agreed with BBC TV Tomorrow's World and a presenter and crew spent two days with Mr Morgan and the patient, filming the patient at home and at work prior to the procedure and during the surgery.
Results
The impact of the campaign was almost instantaneous.

BBC TV Tomorrow's World's broadcast was trailed and commented upon on national and regional BBC TV news programmes through a twenty-four hour period. Central TV interviewed Mr Morgan and the patient and broadcast their own piece.

In addition, radio interviews were conducted, national dailies and women's magazines ran in-depth articles, the patient and his family appeared on TV magazine show Kilroy, while Sky News Sunrise broadcast an interview with the Nuffield Hospital marketing manager and the procedure also appeared on Health Care Watchdog.

Eight weeks later Tomorrow's World did a review of the treatment and an update on the patient's progress - he no longer snored.

Shortly thereafter while Mr Morgan was in Singapore he read an article about himself and Somnoplasty in The Straits Times!
Case 2