AGENCY DEVELOPS MATERIALS TO ENHANCE CUSTOMER COMMUNICATION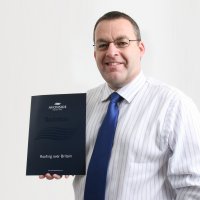 Metropolis 2 has developed branded collateral for a building and construction sector client so that it is easier to do business with.
"Our branches deliver roofing expertise to customers who operate in the private housing, local authority, housing association, construction and RMI sectors," says Paul McLoughlin, Avonside Roofing National Sales & Marketing Director. Many of our customers may interact with a number of our branches so it is vital that all information is conveyed in a standardised manner. It is with that objective in mind that we are introducing our Quotation Folder, which will present all documentation in a uniform fashion."
The folder is one of the outcomes of Avonside Roofing's audit of its processes and procedures, from responses to customer enquiries through to submitting quotations and tenders and signing off projects.
"Each branch was historically responsible for this customer-facing activity, and our audit highlighted that there was a number of presentation styles," adds Paul. "In addition to the Quotation Folder we also have a generic Avonside Roofing folder which can be used for general correspondence. We now have a unified approach which means that customers can be assured that all communications from Avonside Roofing are clear and professional and meet all their requirements, whether they come from a branch in Scotland or Hampshire or anywhere in between. The documentation is also logged before it is issued which supports our own internal administration and allows for enhanced traceability."