Build a prospect member database for financial services' regulator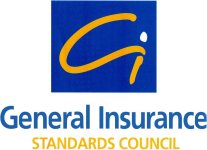 Aim
Generate a database of prospective members
Background
The General Insurance Standards Council (GISC) was instituted as a new governing body for the regulation of the selling of General Insurance. It was a new organisation within the industry and it believed that the constituency it had to recruit was upwards of 20,000 companies involved in the selling of insurance products. GISC recognised that direct marketing was a key tool in the integrated marketing campaign and asked Metropolis 2 to investigate opportunities.
Strategy
Metropolis 2 recognised that creation of a database was essential for communication with and understanding of the prospective membership community.
Campaign
The database of prospective members was created form myriad sources, including existing trade bodies - and was subsequently maintained and updated - by Metropolis 2. A direct mail mechanism, comprising an introductory letter, a hard-hitting press release, an A4 reprint of an article which appeared in one of the key industry press and a fax-back form, were collated and mailed to all those on the prospective members database, 24,000 in total. Not only were they collated but the letters and fax-back form were also personalised and matched.
Results
The propositions within the mailshot proved to be so powerful and focused that GISC enjoyed a response rate several-fold far in excess of that one would anticipate from business to business activity. The information generated has allowed large-scale validation of the records on the database, which allowed enhanced targeting and performance on future direct mail activity. In addition, the fax-back form requested the prospect's email addresses. That information enabled Metropolis 2 to deploy its bulk email technology on behalf of GISC, allowing communication with thousands of prospects within minutes.
Metropolis 2 has run a number of campaigns for GISC to develop its membership base, and to enhance its profile and recognition in the profession, among interest groups and consumers, and in the media.
Case 2