Build a number of relational databases for direct marketing campaigns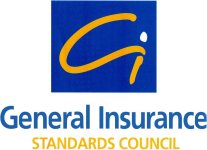 Aim
Create prospect databases as part of GISC's overall marketing strategy and recruitment programme
Background
The General Insurance Standards Council (GISC) was founded to fulfil the Government requirement for a single independent non-statutory body regulating the selling of General Insurance in the UK. The revenue to cover the cost of GISC is drawn from membership subscriptions and so there was a need for an efficient recruitment programme. Metropolis 2 was asked to put into place a system for development of a cohesive database of prospective members, which could change in its content as the recruitment programme progressed.
Strategy
Metropolis 2 believed that it would be beneficial to have a number of relational databases which could be integrated with GISC's overall marketing strategy in the recruitment of new members:
Professional Press

Publications addressing the insurance and insurance retailing markets.

Special Interest Groups

Groups which largely focus upon the consumer sector.

Public Awareness

Includes national and regional broadsheet and tabloid press, television, radio stations.

Communications

Identifies all the key people within the industry whom GISC needs to contact with a view to utilising their channel to access their members/customers or distributors regarding membership or activities of GISC.

Marketing

All people to date, prior to the launch of GISC, who have submitted questions, data, enquiries or attended roadshows. This database helped with the general mailings as part of GISC's recruitment campaign.
Metropolis 2 collated the databases from myriad sources. Many of the databases were in differing formats and Metropolis 2 brought them all together to create one single resource in a common format. Metropolis 2 initiated a database management system to maintain the database and keep it effective, eradicating erroneous or duplicate data. As well as de-duplication and flagging up of dead records, the insertion of post-codes, telephone number and e-mail address all contributed to the radical improvement in information quality. Metropolis 2 has also archived the original databases to provide an audit trail should one be required in the future.
Results
The database management executed by Metropolis 2 has effectively resulted in the elimination of duplicate records, thus allowing a saving per item cost whilst protecting the reputation of GISC, as multiple communications to the same person can cause offence. The database structure allows for ready mailing of material and inputting of results.
Case 3