Design of multi-media tool for medical website
Aim
Create an instantaneous communication to complement medicdirect.co.uk's image
Background
medicdirect.co.uk is the much admired medical web site, put together by NHS consultants to inform the profession and the public of current thinking with regard to medical conditions and treatments.
One of the many features on the web site is a series of videos showing self-examination techniques and procedures such as the Heimlich Manoeuvre.
The videos can take a period of time to download from the web and for the launch and follow-up activity it was essential that the information be speedily accessible.
Strategy
Metropolis 2 decided that a virtual copy of the web site should be available upon CD.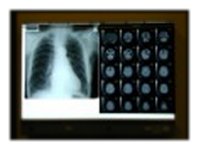 The CD would allow journalists and other groups who may be interested in the site to have instant access to the site's main features without the time delays often inherent with a modem.
The video footage on the CD would also include a voice-over giving clear instructions on how to find one's way around the site.
Results
The CD was produced and branded and as a marketing tool, it proved most successful at the official launch of the web site.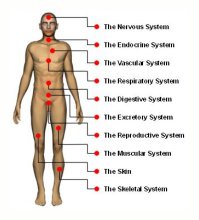 One of the most startling aspects of the CD was the virtual hospital animation, which had the visitor entering the hospital to find out data regarding medicdirect.co.uk.
The CD was inserted into a branded first aid box and mailed out with press releases to members of the media who were unable to attend the event. The CD also incorporated an icon which created a link to the true web site.
The media, who have to work to tight deadlines, were appreciative of the CD. The site was the subject of positive coverage and the bandwidth (capacity) of the site had to be increased to cater for the number of people who hit it.
Case 6